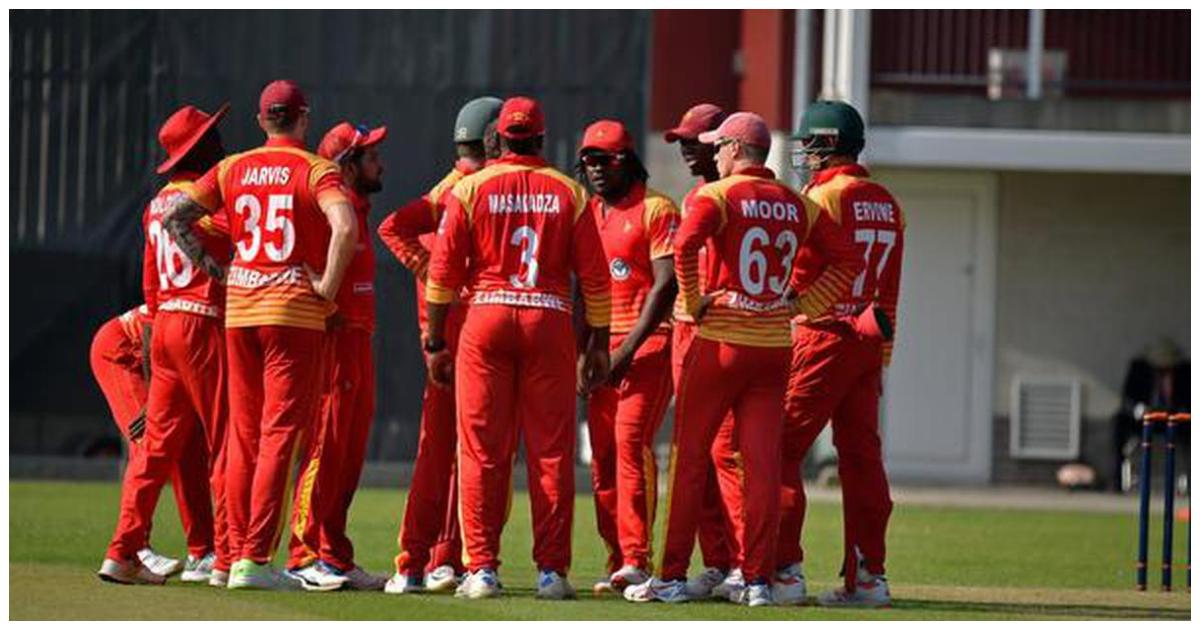 The Team Won The Cricket World Hearts;Zimbabwe Cricket History
Icc is now a days planning to get interest in cricket in more countries and while we can see the quality of Cricket is increasing day by day in some more countries. While the the cricketing country Zimbabwe Is now becomes part of cricket world discussions.Zimbabwe is a country that has always surprised me in cricket.A poor country.Gained independence from Britain in 1980. Received membership in ICC in 1981. Played first international match in 1983 Received Test status in 1992. Till then in no other tournament than the World Cup. They were not allowed to play.Even then we can say without a doubt that Zimbabwe's performances have always been above average.. Many associate countries like Holland, Scotland, UAE, Canada participated in the World Cup but Zimbabwe fared far above all those countries.Let's take a look at Zimbabwe's performances till they got Test status in 1992.
1983 World Cup They shocked the cricket world by beating Australia in the very first match. India lost in front of Kapil.In 1987 World Cup Losing to New Zealand by just 3 runs.. Captain David Hooton scored a mesmerizing 142 runs but failed to win.In 1992 World Cup,Scored a huge score of 312 against Sri Lanka..but Sri Lanka fought back and won.They played well against India but were defeated by the rain rule of the day. I still remember with horror what would have happened if the whole game had taken place that day.He batted first against England and was all out for 134, but was bowled out for 125 by England.Zimbabwe played its first Test in international cricket in 1992. India were the opponents. India won the toss and elected to field.The Zimbabwean side was never a demonstration by other associate countries.They had a minimum standard he most interesting fact is that in the first 6 England – Zimbabwe matches between 1992 and 1997, Zimbabwe won all five Cricket experts say there is an interesting reason for that.While most countries were in favor of giving Zimbabwe Test status, England was against it.How did Zimbabwe manage to keep this minimum standard For that I searched Zimbabwe Cricket History Finally got a clear answer Rhodesia was the first name of Zimbabwe..Rhodesia was a British colony.Rhodesia's domestic cricket system was excellent. Rhodesia's neighboring country is South Africa. As early as the 1890s, Rhodesia participated as a team in the South African domestic tournament, the Currie (CURRIE) Cup.Rhodesia adopted the name Zimbabwe after gaining independence in 1980.
Zimbabwean cricket has produced a handful of great players, most notably Duncan Fletcher.Heath Streak, the Flower Brothers, the Strong Brothers, Neil Johnson, Alistair Campbell, Andy Blignot, Travis Front, Henry Olonga, Tatenta Taibu, Saeed Anwar and many more Charles Conventor, who shared the record for most ODI scores (194). Cricket gave birth..that list does not end with them ..Graeme Hick was one of the best batsmen in Zimbabwean cricket.But the performance of the current Zimbabwe cricket team is not promising at all.Corruption, mismanagement, government interference and ethnic issues are destroying cricket in that country.
They are facing problems that they did not face before or after independence.This condition of Zimbabwe is not good at all for the sport of cricket which is played by very few countries.. Let's hope they overcome all this and come forwardNow Cricket and the sports has highly rated alaround the world. So real Cricket fans belives that Zimbabwe Cricket will come back stronger and gradually The talents From Zimbabwe will goes well all around the world.