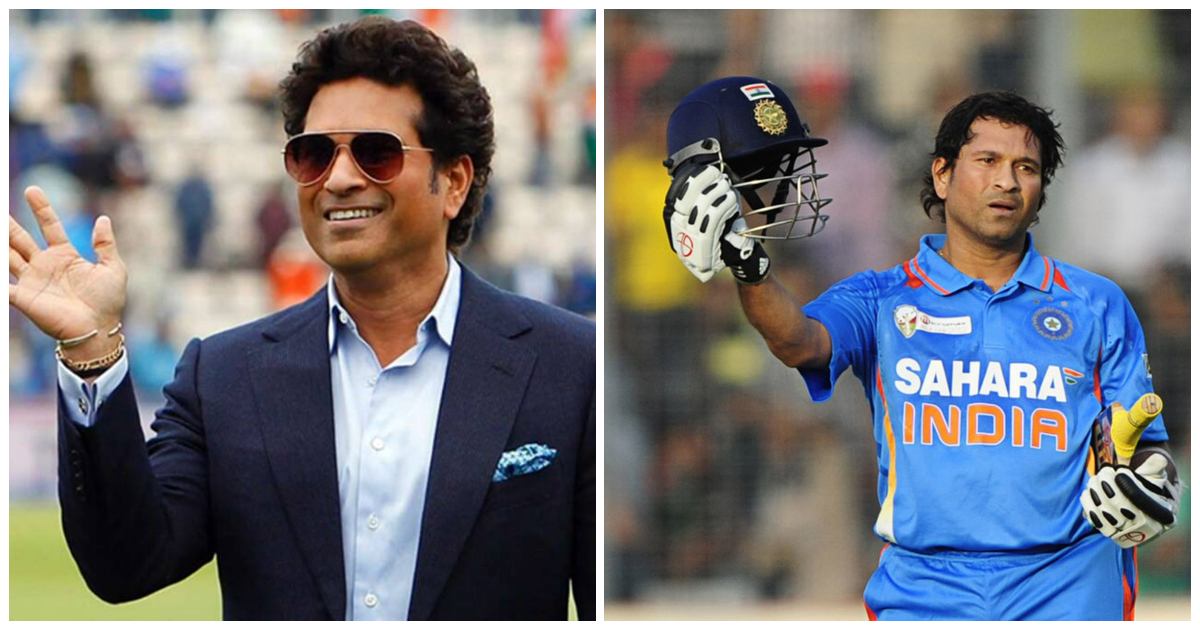 Sachin Tendulkar : The proud face of India in the world of cricket
India is the second most populous country in the world. Football is a competitive sport in countries around the world. But while even countries with less than a quarter of India's population make progress in football, India's position in football is far behind. However, cricket has established India at the forefront of the sports world. Mumbai native Sachin Ramesh Tendulkar is the proud face of India in the world of cricket. Also, Sachin Tendulkar is the man who made that cricket so popular on Indian soil.
Sachin Tendulkar was born in 1973 in Bombay. On November 14, 1987, at the age of 14, Sachin Tendulkar made his Ranji Trophy debut representing Bombay. That was the beginning of Sachin Tendulkar's first class cricket. Tendulkar later said that he saw Sunil Gavaskar as a role model. Sachin Tendulkar's performance in first-class cricket opened the door to the Indian team at the age of just 16. On November 15, 1989, as the 16-year-old walked down the field with the bat to bat against Pakistan, the whole cricket world looked at him in amazement. To this day, cricket fans still marvel at Sachin Tendulkar.
In 1989, Raj Singh Dungarpur, the  India selector, was the first to realize Sachin Tendulkar's extraordinary ability to play only one first – class season. Tendulkar thus became the youngest player to make his debut for India in Test cricket (16 years and 205 days) and in ODI cricket (16 years and 238 days). But Tendulkar took years to become the world-famous Sachin Tendulkar. Tendulkar became a world-famous figure between 1994 and 1999. Tendulkar scored his first ODI century on September 9, 1994 against Australia. The fact that he needed 78 matches to score his first ODI century shows how difficult it was for Tendulkar in his early days. Later, Tendulkar started flying high, scoring 2 centuries in the 1996 World Cup.
Sachin Tendulkar's batting ;Sachin Tendulkar was never a power hitter. But there are no unborn shots from that right-handed batsman's bat. The cover drives that Tendulkar touches are more beautiful than flying sixes out of the stadium. Moreover, Tendulkar has played in all the positions that a batsman can play in a team. In other words, Tendulkar, who has played as the opener for the Indian team, has played in all the 3rd, 4th, 5th, 6th, 7th positions in the playing XI. That is why it is said, "God created Sachin Tendulkar to play cricket". Sachin Tendulkar has achieved so much in cricket that perhaps no other man can break. Many records were set by that short man with his bat, and he can say for sure that no one can break them anymore. The smallest example is the first ODI between Pakistan and the West Indies in 1977, after the ODIs were over 50. Since then, a number of players have scored centuries in ODI cricket. But it was Sachin Tendulkar who showed that one can score 200 runs in 50 overs format. Yes, 33 years after introducing the 50 over format, in 2010 Tendulkar scored 200 off 147 balls against South Africa with 25 fours and 3 sixes, becoming the first double century scorer in ODI format history. Later, many scored a double century in white ball, but it took Sachin Tendulkar to start it.
Sachin Tendulkar played 463 ODIs in Indian jerseys. Tendulkar also scored 18,426 runs at an average of 44.83. That includes 49 centuries and 96 fifties. In Test cricket, Sachin Tendulkar has played 200 Tests for India, scoring 15,921 runs at an average of 53.78. This includes 51 centuries and 68 fifties. Tendulkar has played only one international T20 match. Tendulkar has scored 34,357 runs in 664 international matches, including 100 centuries and 164 fifties in his International cricket career. It remains to be seen whether the achievements, including 100 centuries, will be surpassed by another. Apart from international cricket, Tendulkar has played 310 first-class matches in domestic cricket and scored 25,396 runs at an average of 57.84. This includes 81 centuries and 116 half-centuries. In List A cricket, Tendulkar played 551 matches and scored 21,999 runs at an average of 45.54, including 60 centuries and 114 fifties.