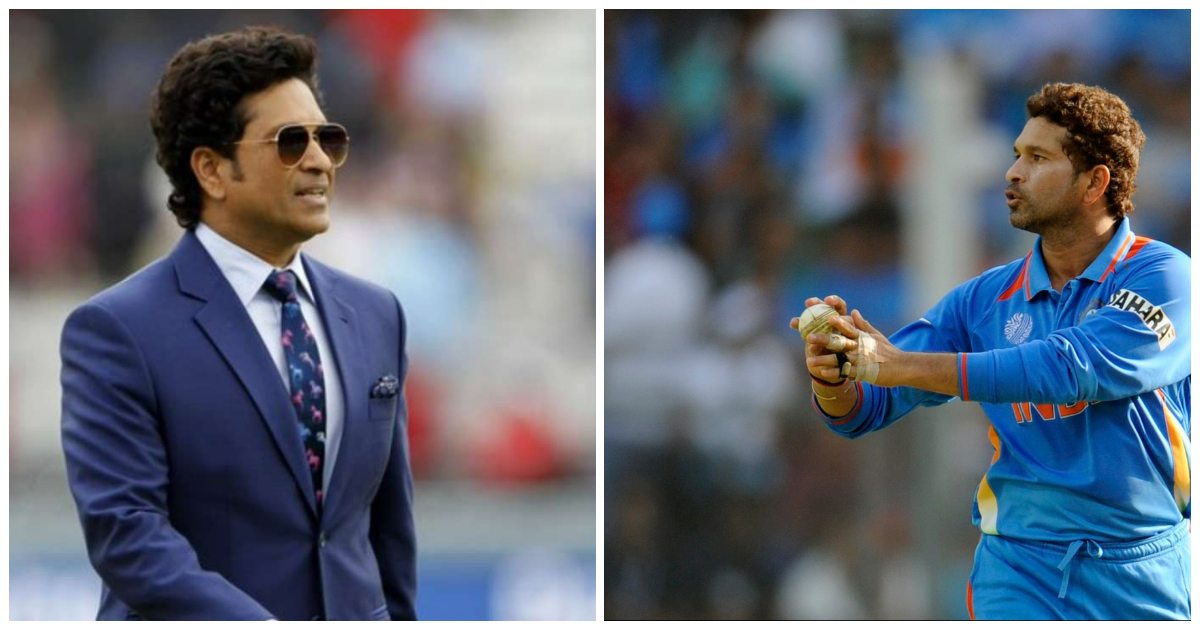 Sachin The Alrounder ;The Bowler The Skipper The Fielder
Sachin Tendulkar's bowling ;Sachin Tendulkar is also a prolific right-arm spin bowler. Tendulkar once played the role of a part-time bowler in the Indian team. Tendulkar, a right-arm spin bowler, is also good at off-spin and leg-spin. In Test cricket, Tendulkar's best performance is 3/10, taking 47 wickets at an average of 54.17. Sachin Tendulkar, who has twice taken five wickets in the ODI format, has taken 154 wickets at an average of 44.48. Tendulkar's best performance in odi is 5/32.
Sachin's Captaincy ;If there is one area in cricket where Tendulkar cannot shine in a big way, it is captaincy. When Tendulkar was first appointed captain of India in 1996, the Indian cricket world had high hopes for him. However, the magic shown by the bat could not be gifted to the Indian fans by Tendulkar as the captain. Tendulkar, who has led India in 25 Tests, has won just four. The result of the remaining matches was 9 defeats and 12 draws. While Tendulkar led India in 73 ODIs, he won only 23 of them. Later, Sourav Ganguly and later Rahul Dravid became the captains of India. Finally, in 2007, when Dravid was vacated captaincy, Tendulkar sought the opportunity to become captain again. However, Tendulkar happily turned down the offer, realizing the leadership skills of the young Mahendra Singh Dhoni and recommending him as India's captain. Tendulkar may not have been the best captain, but he was able to find and nominate one of the best captains India has ever seen.
Sachin's Records;Sachin Tendulkar still holds the record for most runs in Test cricket (15,921) and ODIs (18,426) at international level. Sachin Tendulkar is also the only batsman in the world to have scored over 30,000 runs in international cricket, considering runs in all formats. Sachin Tendulkar is the highest century scoring batsman in Tests (51) and ODIs (49), and played most number of matches in Tests (200) and ODIs (463) by any other player. He also holds the record for most wins in Tests (72) and ODIs (234) by an Indian batsman. Tendulkar became the first batsman to score 12000, 13000, 14000, 15000 runs in international Test cricket and the first batsman to score 10,000 runs in ODIs.
Sachin's Achievements;Sachin Tendulkar, who has represented India at the World Cup six times, but only won his last World Cup in 2011. According to the Wisden rankings, Sachin Tendulkar is the second best ever Test batsman in world cricket after Don Bradman and the second best ever ODI batsman in world cricket after Viv Richards. Sachin Tendulkar has been honored by the country with his Arjuna Award, Khel Ratna Award, Padma Shri, Padma Vibhushan and Bharat Ratna for his contribution to cricket. Sachin Tendulkar has also been honored with an Honorary Member of the Order of Australia by the Australian Government.
Indian Premier League ;The Indian Premier League, India's franchise cricket league, was launched in 2008. In the 2008 star auction in which 8 teams participated, the big question among the fans was who would own Sachin Tendulkar. In the end, the Mumbai Indians did not disappoint the Mumbai fans and got Tendulkar as their marquee player. Sachin Tendulkar remained with the Mumbai Indians until his retirement from cricket in 2013. Tendulkar has scored 2334 runs from 78 IPL matches. Tendulkar has scored a century in his IPL career. After retiring from the IPL, Tendulkar served as the icon and mentor of the Mumbai Indians.
Sachin's Family ;Sachin Tendulkar was born the son of renowned Marathi novelist and poet Ramesh Tendulkar and Rajini. On May 24, 1995, he married Anjali Mehta, a Gujarati – based pediatrician. After marriage, Anjali became a full-time housewife. The couple has two children, Sarah and Arjun. Of these, Sarah is interested in modeling. Arjun followed in his father's footsteps and proved his mettle in cricket. Arjun, a left-arm fast bowler, is currently playing for Mumbai in domestic cricket and the IPL.
Sachin Tendulkar may have retired from cricket today. However, a large section of Indian cricket fans still cherish Tendulkar. They still want to be known as Sachin Tendulkar fans. And for many, from fans in their fifties to sixties, to teenagers who have seen Tendulkar's play at least once before 2013, it's a thrill to be carried away by the feeling of Tendulkar. That is why even when Tendulkar is metaphorically called the Master Blaster, fans lovingly praise him as the God of Cricket. Even if Kapil Dev, Sunil Gavaskar and Ravi Shastri are India's legends, it is an honor to say that Sachin Tendulkar is the legend who made the sport of cricket so popular. In football, Cristiano Ronaldo and Lionel Messi are as influential in world football, and like that Sachin Tendulkar is influential in the world of cricket. The glory of the legendary player is further publicized when everyone says 'I loved cricket when I saw Tendulkar'.